Serving the greater houston area
Repiping Services in Houston
Repiping services are a necessary process for Houston homeowners when the pipes in their plumbing system begin to wear down, leak or burst. It can be an emergency situation, which requires immediate attention, or a proactive decision to replace outdated pipes while remodeling the house.
There are various piping materials that are commonly used, each with their own pros and cons. Galvanized steel pipes, for instance, have a lifespan of 20-50 years, while copper pipes can last up to 70 years. Most modern homes use PVC or CPVC pipes, which can last up to a century with proper maintenance. 
At Halo Plumbing, we specialize in replacing those old pipes with a material that has revolutionized the plumbing industry: PEX. This flexible, durable material provides numerous benefits for homeowners, including increased water pressure, reduced risk of leaks, and the ability to withstand extreme temperatures.
It's essential to keep track of the age of your pipes to detect signs of wear and avoid unexpected plumbing emergencies. Additionally, repiping is crucial when upgrading a home's plumbing system to increase its functionality and efficiency. Thus, homeowners should take the necessary steps to ensure their pipes are free from leaks and functioning correctly to protect their property and their family's health.
Causes of Pipe Damage in Houston
Houston's unique geography and environment pose several challenges for homeowners when it comes to plumbing. One common issue that homeowners in Houston face is pipe damage. Houston's clay soil is known to shift and change, which can cause pipes to break or become misaligned. Tree roots searching for water can also cause significant damage, wreaking havoc on pipes and leading to costly repairs.
Another cause of pipe damage is poor water quality. Hard water and chemical buildup can lead to corrosion or blockages, causing damage to pipes over time. However, there are steps homeowners can take to prevent pipe damage in their homes. Regular maintenance can help catch any potential problems before they escalate, and prompt repairs can help prevent the need for costly repiping.
By taking proactive steps to ensure that their plumbing systems are functioning adequately, Houston homeowners can reduce the chances of any significant problems arising and enjoy peace of mind.
Signs Your Houston Home Needs Repiping
If you're a Houston homeowner, it's important to be aware of signs that your home may need repiping services. One sign to look out for is low water pressure, which can be caused by a buildup of sediment and minerals in your pipes. Another sign to be aware of is water leaks, which can lead to significant damage if not addressed promptly. If you start to notice rusty or brown water coming out of your taps, this can be another indication that your pipes may need to be replaced.
By keeping an eye out for these signs, you can save yourself time, money, and hassle in the future. Don't wait until a major problem occurs – address these issues as soon as possible to ensure the health and safety of your home.
Experience & Trust
Our experienced team is well-versed in the installation process and can efficiently replace your old pipes, giving your home a much-needed upgrade. With Halo Plumbing on your side, you can trust that your repiping project will be completed with the utmost care and professionalism, leaving you with a safe and reliable plumbing system for years to come.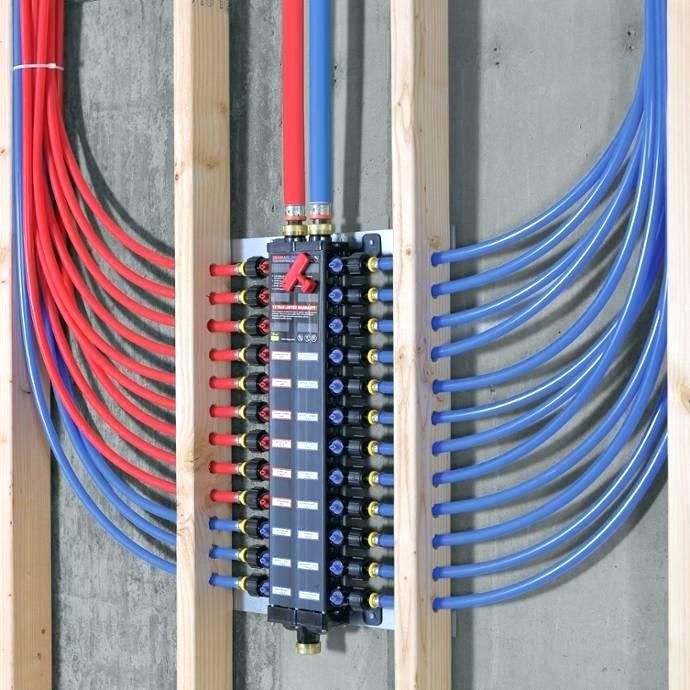 Why Halo
Family Owned

01

Family operated by the Brusatori family and proud to service the Houston area.

Quick Service

02

We show up when promised and are proud of our customer service.

Quality Service

03

We take pride in our work and providing great service for all things plumbing.
Testimonials
Providing Quality
Plumbing Services
Halo services encompass almost all things plumbing. The organization has experienced technicians and leadership to handle the toughest residential or commercial projects.
Fixed a leaking main line. Kept me well informed about arrival. Quick diagnosis and repair within two hours. Reasonable cost. Very professional and pleasant technician.
I've used Halo several times now and have always had a good experience. Rates are reasonable, they are responsive and have always had knowledgeable people who knew what they were doing.
There was a little confusion about what was needed at first, but once I notified Loren that the work wasn't quite right, he sent a plumber out immediately and fixed the problem to my satisfaction. I will use Halo again.
I'm a realtor in Houston and rely on Halo Plumbing for sewer line/plumbing inspections for my clients. Highly recommend them!
Contact us today
Need A Plumbing Quote?